Dr. Kaitlin Enns is originally from Vernon, BC, but she spent most of her adult years in Vancouver learning to love the rain and embracing big city life.  After graduating with her Doctor of Dental Medicine degree from the University of British Columbia in 2013, she made her way to Calgary to begin her career as a dentist. She is gentle, proficient and strives to make each dental appointment comfortable and enjoyable.
Dr. Enns is certified for Invisilign treatment and has broadened her dental experience by volunteering in dental mission trips to Argentina, Brazil and Guatemala and volunteered her time to clinics in the Lower Mainland. In her spare time she enjoys spending time with friends and family, skiing, hiking, painting, and travelling.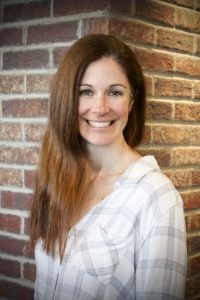 Dr. Alison Schubert – Dentist
Dr. Alison Schubert was born and raised in Calgary. She went to the University of Saskatchewan where she earned her Bachelor of Microbiology and graduated from Dentistry in 2010. While living in Saskatchewan, Dr. Schubert taught dentistry at the University to first year students. She moved back to Calgary in 2017 and began working with the High Street Dental family and enjoys the dynamic team atmosphere. In her spare time she enjoy snowboarding, hiking and cycling with her husband and two sons.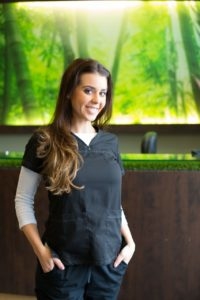 Krystle M. – Team Lead – Dental Hygienist
Krystle graduated from a private college in Burlington, Ontario in 2009.  She became certified to deliver local anesthesia from the U of A in 2011. Krystle works at both High Street Dental as well as McKenzie Lake Dental since her move to Calgary in 2009. She is proud to be in the position as team leader for an enthusiastic group of hygienists. Krystle loves to travel and to date her most adventurous destination was on a volunteer dental mission to the indigenous communities of Nicaragua in 2013 with Dr. Seckinger.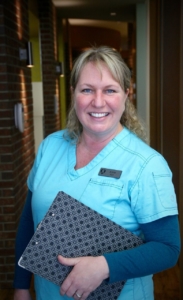 Anne A. – Dental Hygienist
Born in Montreal, Anne is the latest addition to our friendly and caring team. Anne graduated from Edouard-Monpetit College and moved to Calgary with her family in 1996. Anne enjoys getting to know her patients personally and provides gentle, quality dental care. In her spare time, you can find Anne outdoors with her camera, on a road trip or simply spending time with her family.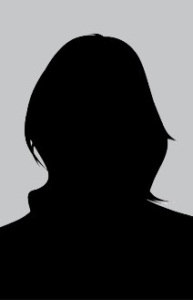 Avneet G. – Dental Hygienist
Avi was born in Burnaby, British Columbia and graduated from Dental Hygiene school in Montreal in 2005. She has been in the dental field for over 20 years. Avi prides herself in staying current with the latest research in preventative oral care. She enjoys getting to know her patients individually to provide high quality dental care. Avi is bilingual in both English and Punjabi and enjoys travelling and spending time with her two children and husband.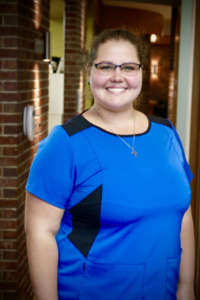 Elena P. – Dental Hygienist
Ten years ago, Elena and her family immigrated from Russia to Calgary, Canada. After high school, Elena moved to Ottawa to attend the Canadian National Institute of Health and obtain her Dental Hygiene certification in 2014. In the Summer of 2017, Elena returned to Calgary where she joined Dr. Seckinger's team in November. Elena enjoys being a part of a great team and is happy to provide the best possible care to our valuable clients. In her spare time, Elena enjoys cooking, travelling and spending time with family.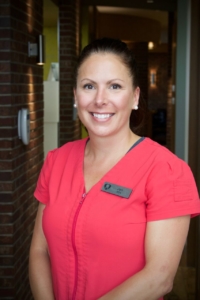 Jen K. – Dental Assistant
Jen graduated from the Certified Dental Assisting Program at Vancouver Island University in 1990. She was born and raised on Vancouver Island and moved to Calgary in 2015. She has been working at McKenzie Lake Dental since 2016 and absolutely loves it! Outside of work, Jen likes to spend her time with her family and mini aussie, Remington. She also enjoys camping, working out, cooking and gardening.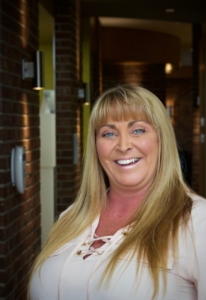 Tamara M. – Office Manager
Tamara was born in Calgary, Alberta. She has well over 25 years in administration. She has been with Dr. Seckinger & Associates for over 2 years and has had the pleasure of working at the McKenzie Lake Dental office for the past year and enjoys working with the passionate and caring staff. Tamara's dynamic personality makes her a fun member of our team. Her enthusiasm is contagious and her great love of people is obvious. She is dedicated to making every patient's time in the clinic as comfortable as possible. In her time away from the office, Tamara enjoys travelling and spending time with her husband and three sons.
Cancellation Policy:
We understand that sometimes due to unforeseen circumstances, you may need to cancel your dental appointment. We ask that if you do need to do so, please give our office 48 hours notice of your cancellation so we have adequate time to fill your appointment opening and reschedule your appointment for a time that is more convenient for you. We appreciate your cooperation.