A preventative program is our primary focus at McKenzie Lake Dental. Preventing dental disease starts at home with good oral hygiene and a balanced diet. It is continued in the dental office by the efforts of your dentist and dental hygienist to promote, restore, and maintain your oral health. Twice-daily brushings and regular flossing are excellent for maintenance between office visits, but a healthy mouth and beautiful smile require routine general and preventative care to stay that way. 
Your cleaning appointment will include:
Removal of calculus (tartar): Calculus is hardened plaque that has been left on the tooth for some time and is now firmly attached to the tooth surface.  Calculus forms above and below the gum line and can only be removed with special dental instruments.
Removal of plaque: Plaque is a sticky, almost invisible film that forms on the teeth.  It is a growing colony of living bacteria, food debris, and saliva.  The bacteria produce toxins (poisons) that inflame the gums.  This inflammation is the start of periodontal disease!
Teeth polishing: Remove stain and plaque that is not otherwise removed during tooth brushing and scaling.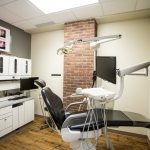 Cancellation Policy:
We understand that sometimes due to unforeseen circumstances, you may need to cancel your dental appointment. We ask that if you do need to do so, please give our office 48 hours notice of your cancellation so we have adequate time to fill your appointment opening and reschedule your appointment for a time that is more convenient for you. We appreciate your cooperation.